TREAD & SHRED
This class is taught by:
He is the head coach of the Fitness Love ATL team. Having been involved in sports his entire life, he tries to inspire all with a "Party never stops!" attitude & says this often during class. When offered up an excuse by members during class, he is quick to remind them that "sexy doesn't care" which usually helps the reality of the situation come back into play in a comedic fashion. He love all the time & dedicates his time & energy to teammates to prove it!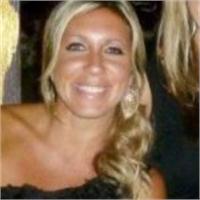 As the team's longest running boot camper, it's only natural that she chose to provide her time helping the team flourish. She has a unique job of making sure that all of our team members are staying on track with their goals by measuring & recording fitness markers that are critical to each team member's success.
When Abbi is not working or working out, she enjoys travel & the beach. She also lays claim to being Atlanta's top Pittsburgh Steelers fan!
Shock your body into its sexiest version with a combination of interval sprints on the treadmill and high rep, light weight, strength training. Guaranteed to burn calories!
Upcoming classes: