BODYWEIGHT PERFORMANCE
This class is taught by: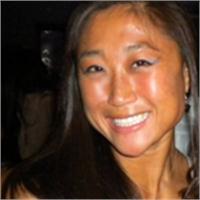 Vanessa is the leader of all things organized for our Fitness Love ATL team. In addition to being an RN, she has worked with the team full-time since September 2011. She brings a wealth of education & knowledge on preventative strategies that can help us maintain our wellness and healthy weight.
Her specialty with the team is Barre. When she is not instructing, she enjoys anything outdoors, traveling and trying new things.
He is the head coach of the Fitness Love ATL team. Having been involved in sports his entire life, he tries to inspire all with a "Party never stops!" attitude & says this often during class. When offered up an excuse by members during class, he is quick to remind them that "sexy doesn't care" which usually helps the reality of the situation come back into play in a comedic fashion. He love all the time & dedicates his time & energy to teammates to prove it!
AFTER A GREAT WARM UP, YOUR SPEED & MOVEMENT WILL BE PUT TO THE TEST USING MANY OF OUR FITNESS TOYS AS WELL AS SOME NEW ONES. THIS CLASS WILL END W/ A 12-MINUTE STRETCH & FLEXIBILITY SESSION.
Upcoming classes: