MASS CLASS CHEST N TRICEPS
This class is taught by:
He is the head coach of the Fitness Love ATL team. Having been involved in sports his entire life, he tries to inspire all with a "Party never stops!" attitude & says this often during class. When offered up an excuse by members during class, he is quick to remind them that "sexy doesn't care" which usually helps the reality of the situation come back into play in a comedic fashion. He love all the time & dedicates his time & energy to teammates to prove it!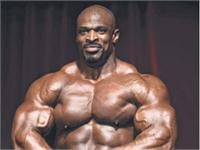 THIS CLASS IS DESIGNED TO BUILD LEAN MUSCLE & MAXIMIZE STRENGTH GAINS. THIS WILL BE OFFERED TO GUYS ONLY.
Upcoming classes: