Abbi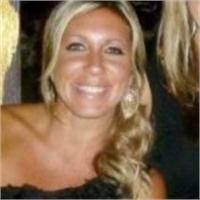 As the team's longest running boot camper, it's only natural that she chose to provide her time helping the team flourish. She has a unique job of making sure that all of our team members are staying on track with their goals by measuring & recording fitness markers that are critical to each team member's success.
When Abbi is not working or working out, she enjoys travel & the beach. She also lays claim to being Atlanta's top Pittsburgh Steelers fan!
Abbi instructs the following:
Shock your body into its sexiest version with a combination of interval sprints on the treadmill and high rep, light weight, strength training. Guaranteed to burn calories!




Performance lifting & cardio combo. Give maximum effort in short bursts, short recovery followed by a maximum effort again.




WARMING & PREPPING THE BODY SO THAT YOU CAN SAFELY LIFT LIFT WEIGHT WITH A CUSTOMIZED WORKOUT GIVEN TO YOU BY YOUR TRAINER. THERE WILL BE A CARDIO BONUS THE LAST 10-15MINUTES FOR MANY OF YOU.