Corbett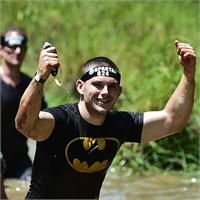 Corbett instructs the following:
KICKBOXING MIXED WITH HIGH INTENSITY TRAINING.




This fast paced, full body workout is guaranteed to make you burn calories while having fun!




Performance lifting & cardio combo. Give maximum effort in short bursts, short recovery followed by a maximum effort again.




PREPARE FOR THE UNEXPECTED! THIS CLASS WILL INCLUDE CARDIO/STRENGTH TRAINING USING YOUR BODY AS WELL AS WEIGHTS.




WARMING & PREPPING THE BODY SO THAT YOU CAN SAFELY LIFT LIFT WEIGHT WITH A CUSTOMIZED WORKOUT GIVEN TO YOU BY YOUR TRAINER. THERE WILL BE A CARDIO BONUS THE LAST 10-15MINUTES FOR MANY OF YOU.