Corbett Corbett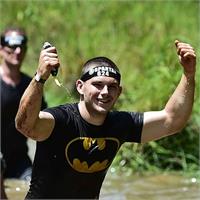 Corbett Corbett instructs the following:
Performance lifting & cardio combo. Give maximum effort in short bursts, short recovery followed by a maximum effort again.




PREPARE FOR THE UNEXPECTED! THIS CLASS WILL INCLUDE CARDIO/STRENGTH TRAINING USING YOUR BODY AS WELL AS WEIGHTS.




WARMING & PREPPING THE BODY SO THAT YOU CAN SAFELY LIFT LIFT WEIGHT WITH A CUSTOMIZED WORKOUT GIVEN TO YOU BY YOUR TRAINER. THERE WILL BE A CARDIO BONUS THE LAST 10-15MINUTES FOR MANY OF YOU.




This class will combine many of the most effective weight loss techniques this services were founded on. A woman that is 150lb can look to burn 600 calories or greater w/ the amount of roadwork & various activities that will be included.

THIS CLASS WILL COMBINE THE MOST EFFECTIVE TRAING TECHNIQUES TO CREATE THE GREATEST CALORIC DEFICIT. A WOMAN THAT IS 150LB CAN EXPECT TO BURN 600 OR GREATER & A GUY OVER 200LB MAY BURN AS MUCH AS 1000 CALORIES IN AN HOUR!




KICKBOXING MIXED WITH HIGH INTENSITY TRAINING.




This fast paced, full body workout is guaranteed to make you burn calories while having fun!